You are faced with the following (realistic) challenge: "How can we prepare for a job interview with help from fish and chips?"
Now it's up to you and your brain to come up with a creative solution! Maybe you can bring fish and chips to the job interview as a tasteful gesture for your future boss, or use it as a reward after you've prepared yourself successfully.
Alternatively, you could push one of the three buttons, replace it with another tool (don't forget to lock it!) and fix your sollicitation perils with a drone, Beyoncé or the cast of The Bold and The Beautiful. Whatever you want!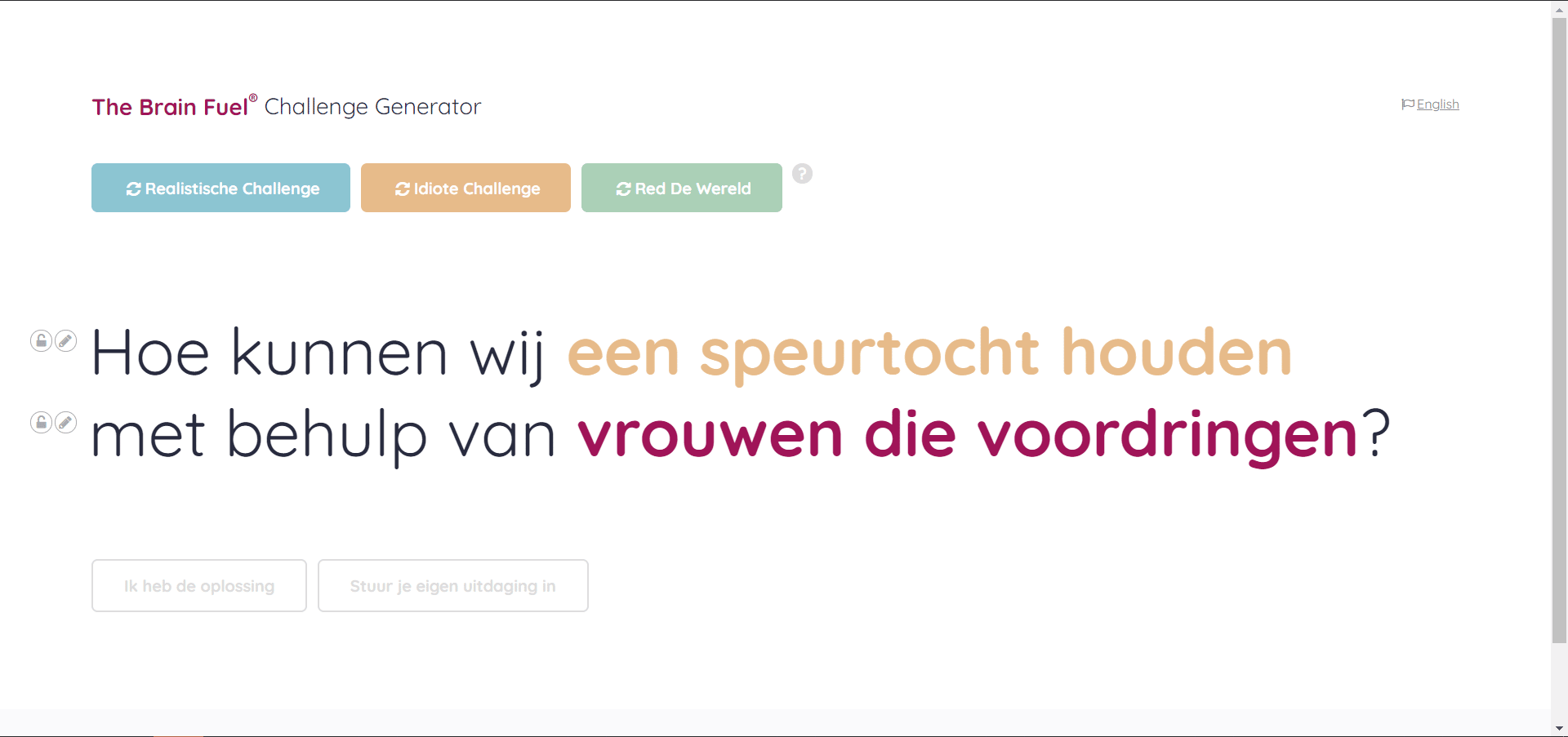 More warming up methods
Rap Battle
Spirit Animals
Association Chain